CERER-pisciculture's head office is located in Tihange in Belgium. It is hosted by the Aquaculture Research and Education Centre from Liège university (CEFRA) which shares its facilities and expertise.
Background
The Aquaculture department of the « Centre d'Études pour la Récupération des Énergies Résiduelles » (CERER-Pisciculture) was founded in 1977, simultaneously with the Aquaculture Centre of the University of Liège. The objective was to use the residual energy released by the cooling system of the nuclear power plant in Tihange. The development of this research centre and the use of warm water supported the study and farming of both temperate and tropical fish. Drawing on the expertise gained, CERER-Pisciculture became a legal non-profit organisation in 1989 and offered services such as technical and scientific support for the development of SA Piscimeuse and other fish farming SMEs.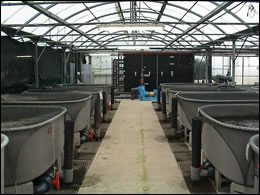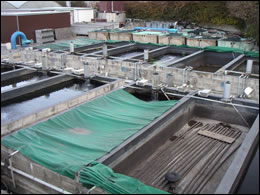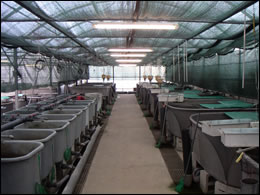 In close partnership with the university team of the Aquaculture Centre, an education program was developed. In 1998, the University of Liège created the CEFRA (publications) and a Master's degree in Aquaculture, now entitled Specialized Master in Aquatic Resources Management and Aquaculture.
Today, the CERER-Pisciculture and CEFRA keep on working side by side in aquaculture research, development and education.
Contact – Project manager
Board members
| | |
| --- | --- |
| Pr Jean-Claude Philippart | Honorary FNRS Research Associate FNRS – LDPH |
| Pr Charles Mélard | Professor ULiege – CEFRA |
| Dr Carole Rougeot | Researcher ULiege – CEFRA |
| Christian Ducarme | Aquaculture consultant – Smartaqua |
| Damien Legros | Chicoa Fish Farm – Aqua-Spark |
| Dr Michaël Ovidio | Researcher ULiege – LDPH |